Who we are
Coates & Associates is an Independent Consulting Firm that has worked with businesses and installed accounting software for over 30 years. We have put in systems for over 350 organizations, nationwide.
What we do
We specialize in systems for manufacturers and distributors. Our clients manufacture electronics, surgical equipment, shower stalls, railroad crossings, bumper boats, motors, farm equipment, vitamins and sporting goods. They distribute veterinary supplies, RVs, trailers, produce, golf equipment, laundry equipment, construction supplies, office equipment and aircraft equipment.
We also support systems for non-profit agencies, service companies, medical care companies, insurance companies, retailers and a variety of other organizations.
To know more about the products and systems we sell and support, click the "About" tab at the top of the page.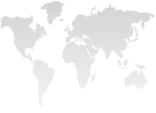 Phone:
(503) 241-5432

Toll-Free:
(800) 713-3361

Fax:
(800) 948-8891

Email:
info@coatesassociates.com

Submit A Work Request

Rate Our Website

NEW!! Payroll Tax Updates for 2011
Coates & Associates now offers payroll tax updates for legacy versions Sage Vision Point or Pro ERP Series software, that the software manufacturer does not currently provide an updates for. Updates include: changes for Federal Withholding taxes and tables, State Withholding, Social Security, Medicare, and customized updates for your specific region or tax needs.